Après "Just Come Back Alive", "Le Grand Hôtel", "Humble Guy" et "Twin Kingdom Valley", place à "The Palace of the Virgin Queen", un mix extatique de pop (très 80s !), rock (glam) et d'électro.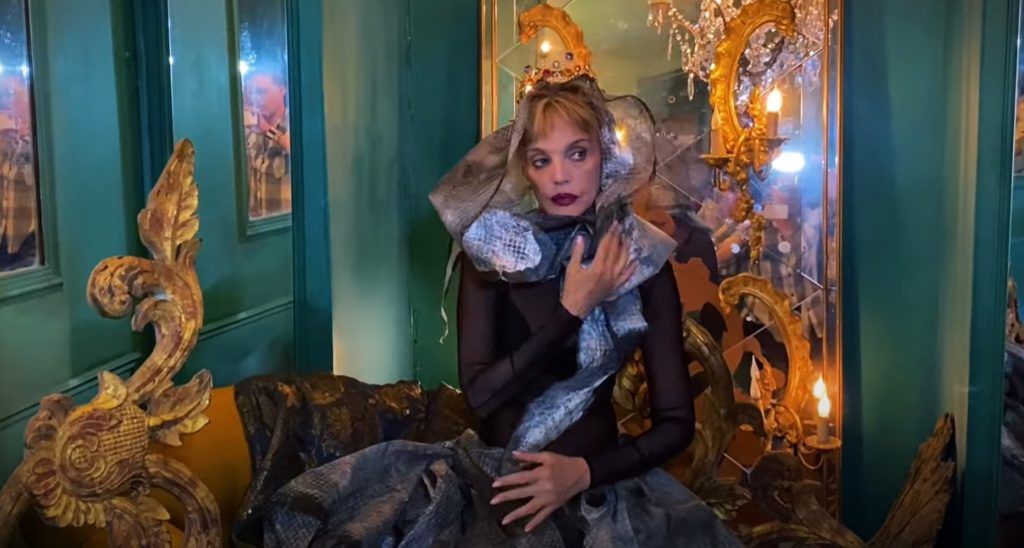 C'est l'un des titres les plus débridés d'Empire, album unanimement salué en média comme l'un des plus surprenants et réussis d'une année où chacun est tenu de vivre, au mieux, en demi-teinte…
La chanson, comme l'album entier, évoque l'insoumission, la liberté sur fond de quête d'absolu, d'intensité. Une célébration disruptive et radicale du plaisir. Indispensable.
Extrait d'Empire, le nouvel album d'Arielle Dombasle et Nicolas Ker, déjà disponible !