Some albums are sublime confections. A perfect amalgam of style, poise and kookiness. One such venture is Empire the second explosion of songs from Nicolas Ker (Poni Hoax) and his muse Arielle Dombasle. At first sighting they are an unusual pairing, the French-Cambodian rocker and the respected actress/singer with the sultry voice and ghostly air. It shouldn't work, but does, quite perfectly. If you like your pop intelligent, riven with references and old fashioned elegance, then this is the confection for you. Like a cross between Nick Cave/Leonard Cohen, Ker drawls and intones, and Dombasle evokes Marie Laforet/Vanessa Paradis in her vocal slinks and quivers. An elegance and wit is at large. Tongue in chic and shooting perfectly from the hip. Think Lee Hazlewood and Nancy Sinatra exiled from LA in the French rain. It would all fall asunder if Ker wasn't such an astute creator and embroiderer of superb songs. The album, like many has been delayed because of the current world crisis, but has been well worth the wait and the anticipation, with the delicious confetti of videos to charm and insinuate an increased sense of desire.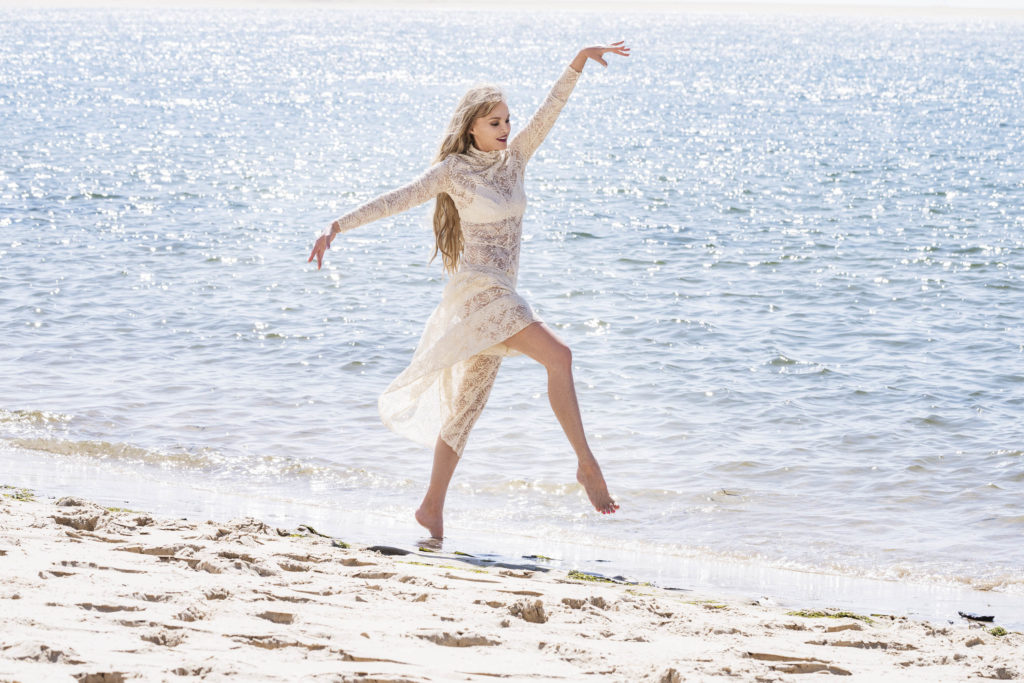 A perfect amalgam of style, poise and kookiness.
Proceedings launch with the jaunty "Humble Guy" a song that blends Ker's dulcet tones with Dombasle's piping and kittenish ease and a Sixties orchestration that suggests both London's Carnaby Street and a neon drenched interlude in Paris.
A lyric about a sense of failure, but one imbued with a delightful air of flippant sadness.
"Twin Kingdom Valley" has a Kraftwerk reminiscent heartbeat motif and an air of louche decadence. A song of narcissistic trepidation, it twists effortlessly along and slowly fades away, whilst lingering and loitering long in the memory. "Desdemona" possesses a tremendously catchy marching band conceit that allows it to step along with a wonderful automaton inflection, as Ker's voice underpins things like a officer barking out commands whilst Dombasle pouts and soars.
"Le Grand Hotel" stands as the sole French sung confection. A mix akin to Serge Gainsbourg and Jane Birkin, neatly underpinned by violin. Evocative moody and bewitching, and as Dombasle delivers an effortlessly wan vocal, Ker anchors the song with his distinctive lower register. A near perfect slice of wayward despair.
"Just Come Back Alive" contains a Giorgio Moroder-theme of European pop-disco textures, and a catchy hook, a catwalk sense of movement and odd riffs, before a subtle explosion of strings and drums, catchy and memorable it develops into an epic of almost cartoon-like proportions.
A mixture of need, a plea, and a command. As assured as it is honest, and a curt expression of vulnerability.
"Lost Little Girl" has a sweet, deceptive melody that rises and builds like The Stranglers did at their best. A strident confident song that flows and swerves in decided counterpoint to the tone of the words. There is an annoyingly infectious Euro-pop nod and wink in "The Palace Of The Virgin Queen" but it is effectively reigned in by an almost Rammstein heaviness, but it could still ignite like wildfire with its sparks of catchiness. A creation that should be remixed into an addiction for the ears, in all its dark and light nursery rhyme-like glory. More than faintly bonkers it has a life of its own that suggests the influence of the late Klaus Nomi.
An increased sense of desire.
The appropriately named "A Simple Life" is a mixture of Baroque folk and Francoise Hardy '60's elegance and shows what a refined instrument Dombasle's voice is. It bridges a perfect quiet interlude in the midst of such stylised concision. Utterly beautiful, and with a timeless brevity, the piece glides and sways like a leaf falling in the breeze.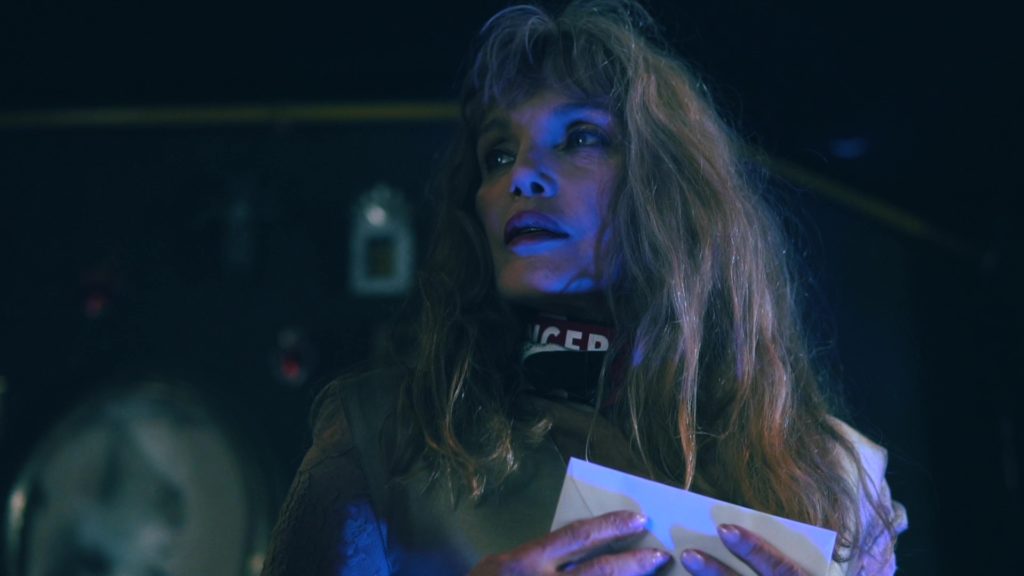 "Deconstruction Of The Bride" unleashes a manic industrial filmic soundscape, a nightmare that flies above tinkling stabs of piano. A gothic panorama of the mind with a plethora of descending chords, it throbs and rises, and falls to again soar. Melding the likes of Ministry with Nine Inch Nails it betrays the breadth of shade that the album houses, without ever jarring the tonal landscape of its varied proceedings.
An exquisite journey.
With "The Drowning Ocean" we are treated to a Glam-like piano fueled epic, akin to Mott The Hoople's "All The Way From Memphis." An accomplished partial pastiche that presents itself as forceful plea to treat the world with respect, a rock ballad of exquisite ache and accomplishment, it departs with a welling wealth of poignant orchestration.
"Enter The Black Light" arrives like a subdued and smouldering piece of of mannered elegance. Prancing and preening in darkened majesty, this stands as a song haunted by Nick Cave's restrained and tempered sense of pomp, as it slithers like a snake recoiling into darkness.
Finally "We Bleed For The Ocean" bewitches, an ethereal hymn for ecological sense, with a dirge-like beauty and Dombasle in the role of a warning siren. A fitting conclusion to a palette of finesse and splendid inspiration, and so the red velvet curtains, finally and quietly, swish together in conclusion.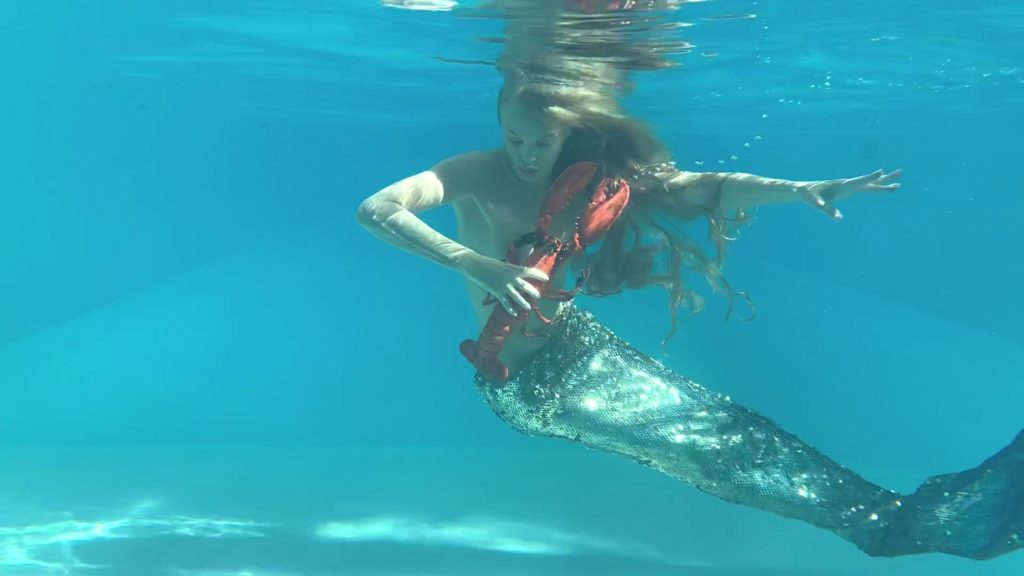 Albums like Empire are rare. The visions it contains are wide but perfectly reigned in, and breathing, living proof that artistry remains a force we should cherish and desire in a world increasingly engulfed by auto-cued mediocrity. Splendidly, unashamedly romantic and decadent, this is a work that transcends its European origins by being universally appealing. Ker has a knack for distinctive and accomplished song-craft and in Dombasle he has the perfect counterpoint of light to illuminate his darkening scores. The whole thing exerts a sense of manicured madness, but never veers off the edge, and if it does it brings the listener back. All part of the exquisite journey.
Here is an album that reveres its ghosts with kindness. Listen and you'll see them rise in their refined and haunting glory. And somewhere in the rain a blue neon sign crackles and dies.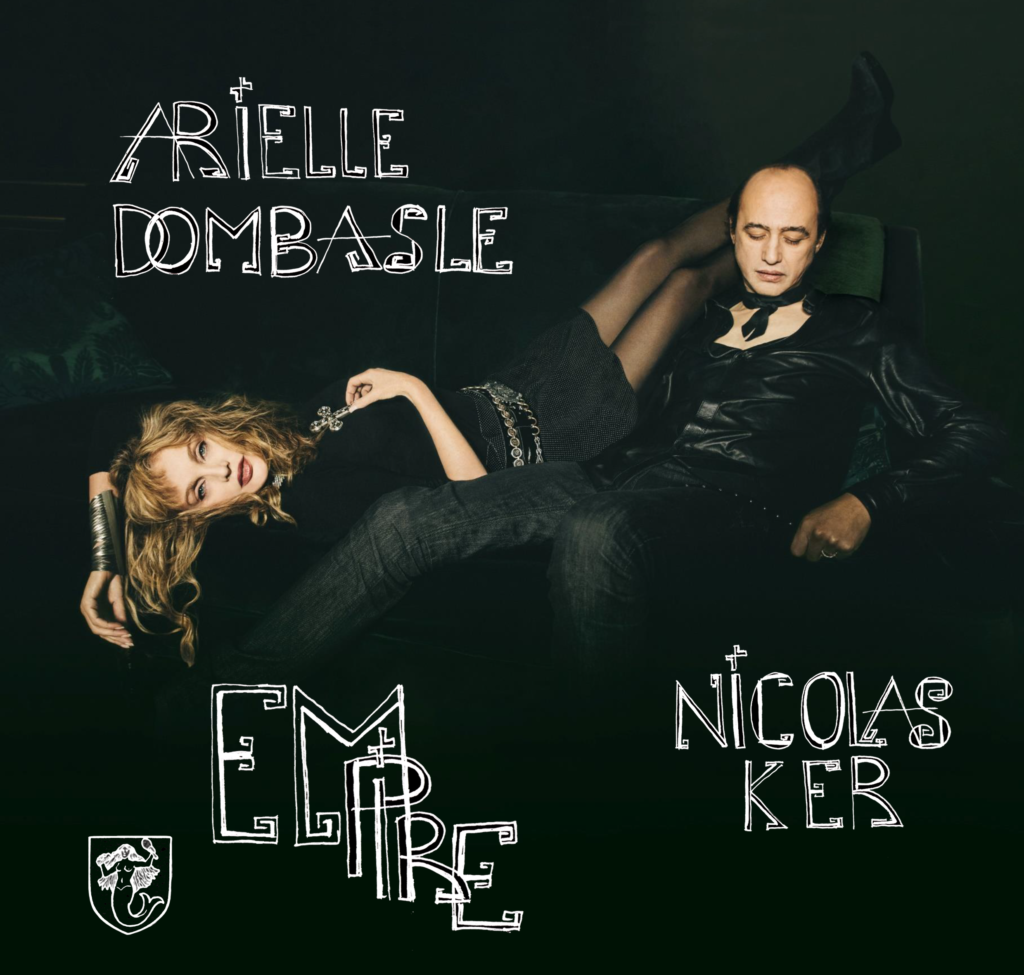 Empire, Arielle Dombasle & Nicolas Ker's latest album is out now !
Get your tickets for Arielle Dombasle & Nicolas Ker's concert at La Maroquinerie (Paris, France) on September 17th !